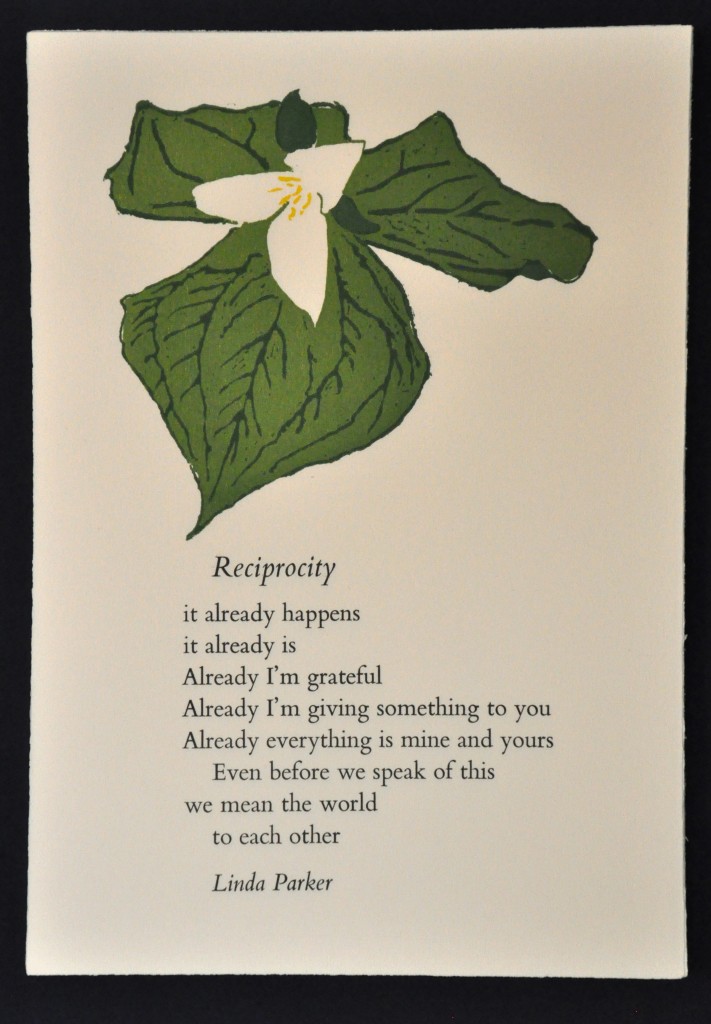 Linda Parker (a.k.a. Linda Crane) (1945–2000) was a poet, naturalist, shamanic, and accomplished Zen Buddhist practitioner who spent most of her adult life in Gloucester, Massachusetts. She published two books of poetry (as Linda Parker) during her lifetime: Graphite (Tansy Press 1980) and Seabirds (Fathom Press 1980). Her posthumous collection, How Wild? (as Linda Crane) was published by Station Hill.
This small broadside was designed, printed and published by Robie Liscomb. It was hand set in Bembo types from the Los Angeles Type Foundry and printed on a sheet-fed Vandercook No. 4 flatbed cylinder press.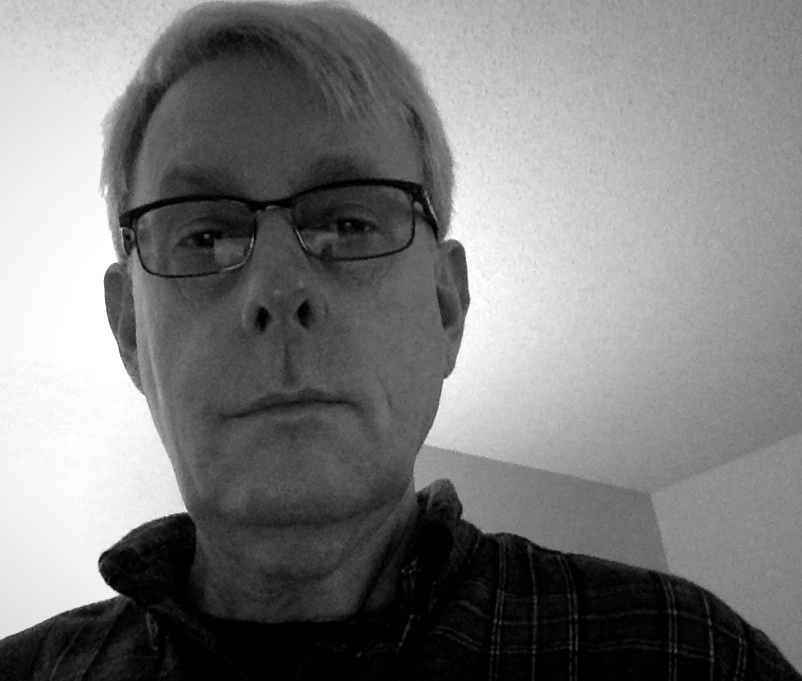 ROBIE LISCOMB 
Robie Liscomb has lived for the past 30 years in the Douglas Treaty territory of the WSÁNEĆ people. Retired from the University of Victoria, he is a former letterpress printer and literary publisher and occasionally a poet. His Words and Food was published by Fathom in 1980. Samples of his work are available on his blog, robie3.wordpress.com.